Daniel Radcliffe almost fainted while tensing his six-pack for the 'Equus' posters.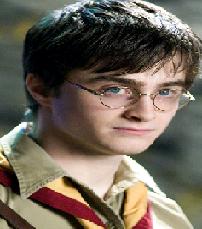 The 'Harry Potter' actor recently starred in the West End play, in which he appeared n@ked on stage, and his n@ked torso was featured on the poster.
However, the explicit promos had giddy repercussions for Daniel. He said: "When we did those pictures I was tensing my muscles for about two hours – I almost fainted."
The 17-year-old was 11 when he starred in the first 'Harry Potter' movie, has also pleaded with his fans to accept he has grown up and become a teenager with sexual desires.
He revealed, "I think people are shocked that I've had girlfriends, which I have. They think I'm a 'Peter Pan' figure, but I'm not – I promise you!"
Comments
comments