Penelope Cruz is reported to have suffered a panic attack on an airplane moments before take-off. The actress had boarded a Continental flight from Newark to Barcelona, where she is due to make a Woody Allen film. Seated in first class and apparently traveling alone, she initially appeared to be fine.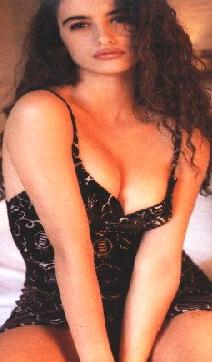 But as the plane started moving in the runway, she became agitated, according to fellow passengers.
After a brief conversation between Penelope Cruz and a flight attendant, the aircraft returned to the departure gate and she disembarked.
To the consternation of others on the flight, all the luggage was removed from the hold and placed on the runway in driving rain while airport staff searched for the actress's suitcases. One passenger revealed, "She was freaking out and refused to fly."
Flight 120 eventually took off nearly two hours late on Thursday evening. Carrie Gordon, the publicist of the actress, denied the panic attack issue, saying, "There was no panic attack."
The publicist added, "The airline let her know there was going to be a three or four hour delay due to the storm. She had work so she figured she'd deplane and fly when the storm had passed."
Comments
comments