When David Archuleta came in second on American Idol, he had hoards of screaming girls trailing him around where ever he went.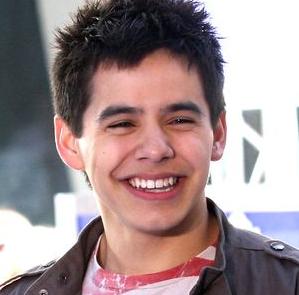 Yet the shy singer from Salt Lake City said he was far too busy with school and music to get involved with the ladies.
But he certainly seems to have changed his tune since then!
And while David hasn't exactly become one of the great rock 'n' roll womanizers, it sounds like he's getting around a bit – in the most innocent way possible, of course.
He revealed: "I'm not, like, seriously dating – I'll go on fun dates. I'm all about getting to know people, trying to figure out how girls are different from each other, what I like about girls and what I don't like."
He continued: "I think there will be that girl who I really feel like, wow, she's special. But I still don't know a lot and I'm still getting that idea of what kind of girl I'd want to be with for a long time – if that makes sense?"
Watch out girls – it sounds like the next Hugh Hefner's in the making!