Demi Lovato showed her new tattoos and revealed that she had inked for her fans.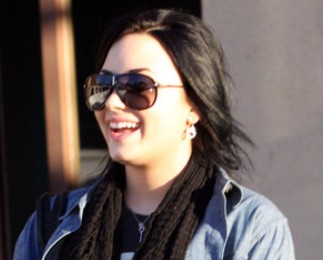 The "Sonny Had A Chance" star was tattooed in honor of her fans and their support. She thought the support of her fans was very meaningful to her after the journey that she went through.
Demi had inked "Stay" and "Strong" with a little heart, which her fans actually draw on their wrists while she was still in treatment. She will look at it everyday to remember her fans and be thankful for them.
Comments
comments