Katie Holmes was spotted while busy doing a morning photo shoot in New York City on March 15.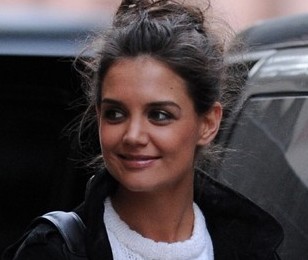 The actress was sporting a black buttondown sweater, white top, black leather pants and towering heels while was carrying a Barneys New York bag. She hopped into an awaiting car with her fashion line partner, Jeanne Yang.
Katie recently denied reports that her daughter Suri has a personal assistant.
Comments
comments