Demi Moore is not afraid of getting old.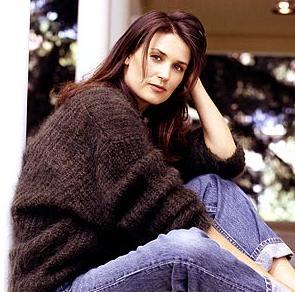 The "Ghost" star revealed that it is important not to worry too much about looks, as it's how you feel on the inside that matters.
Demi Moore, who was once rumored to have spent over £220,000 on cosmetic surgery, added, "It's important not to get yourself obsessed about that because it's a game you're going to lose. If you think you're old and feel you're done growing, then you are going to have a stale life around you."
She insisted she has become more relaxed as the years have advanced.
She continued, "I place an importance on remembering not to take myself too seriously because I certainly have in the past."
Last year, the mother-of-three hit out at the ageism in Hollywood.
She added, "There aren't that many good roles for women over 40. A lot of them don't have much substance, other than being someone's mother or wife. If we are told we are not valuable once we hit 30, it is a problem."