Disney bosses have dismissed rumors that they have fired Vanessa Hudgens from High School Musical after her [email protected] pictures appeared the Internet.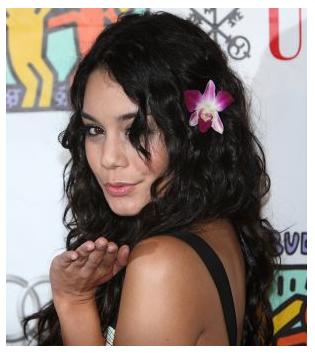 The 18-year-old singer-actress' candid mirror-image shots were intended for her boyfriend Zac Efron's eyes only.
But an unidentified person stole the pictures and placed one on the Internet.
Disney studios were then speculated that they will fire Vanessa Hudgens over the controversial snaps, because the scandal had tarnished the teen's squeaky-clean image.
But a representative for the company has denied the incident will have repercussions on future casting decisions, and insists Vanessa Hudgens' apology to fans on September 7 proved her remorse.
The spokesperson says, "Vanessa has apologized for what was obviously a lapse in judgment."
The High School Musical stars are currently promoting the release of High School Musical 2 on DVD with a third movie of the surprise smash hit in the pipeline.
Comments
comments