Drew Barrymore's relationship with Justin Long is getting serious as the couple spent Thanksgiving together at the Live Free Or Die Hard star's family home.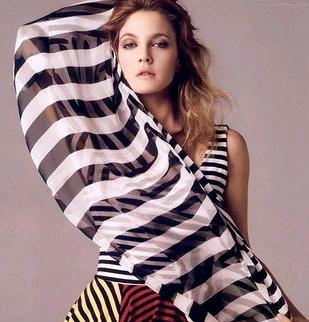 The 32-year-old actress, who met Justin Long on the set of "He's Just Not That Into You," accompanied the 29-year-old actor last Thursday when he visited his parents in Fairfield, Connecticut, before spending the evening drinking cocktails at the nearby Southport Brewing Company.
A source revealed, "They started out in the bar area and then moved to a booth, where they sat next to each other and kissed and hugged. Drew and Justin were adorable."
Justin Long also recently posted a new entry on his official website, saying he was heading to the East coast to see his "girlfriend" and spend Thanksgiving with "the fam".
Comments
comments