Drew Barrymore turns 34 on Feb. 22, and Jennifer Aniston turns 40 on Feb. 11. Will they be throwing a joint party?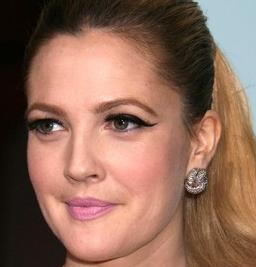 "No, we're not…but we will celebrate," Aniston (in a Burberry pantsuit) told Entertainment Tonight at the He's Just Not That Into You premiere in Los Angeles Monday night.
Barrymore added that she won't be able to make Aniston's bash because she'll be out of town.
"I am so bummed I am missing her party. But I will wish her well," she said. "And we'll celebrate on another night 'cause we're friends, and we like to hang out."
Barrymore and Aniston both star in He's Just Not That Into You (opening Friday).
Barrymore told Usmagazine.com she has had better luck at love in real life than in her latest movie.
"Luckily I haven't had that many bad dates," she said. "I went through that with this lawyer, and we sort of looked at each other at dinner and went, 'Yeah, no. This isn't going to work!' We sort of shook hands and ended the evening."
She has had heartbreak, though.
"I once got dumped by a guy twice!" she said. "The second time I was like, 'Really? Are you sure now?'"
She said finding love isn't that different for celebrities.
"Dude, we're human! We go though the same things as everyone," she said. Dating in Hollywood is like "high school," she said. "Everyone knows your business! Everyone can relate to that."
Comments
comments