Pop singer Britney Spears is being sued by her former manager for defamation and breach of contract.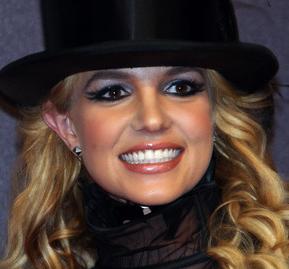 Osama Lutfi, also known as Sam, filed a lawsuit against Miss Spears and her parents Jamie and Lynne Spears on Tuesday, alleging that a "campaign of lies and intimidation" drove him out of the pop star's life, and subsequently destroyed his career.
Los Angeles Superior Court documents show that Mr Lutfi, 34, is also seeking unspecified damages for libel, battery and intentional infliction of emotional distress.
Mr. Lutfi claims he became the troubled singer's manager following a chance meeting in a nightclub in 2007 shortly before Miss Spears, 27, suffered a highly-publicized mental breakdown.
He says that the pair entered into an "oral agreement", stating he would receive 15 per cent of Miss Spears' earnings in return for his "management" services, but has yet to be remunerated for his work.
Last Friday, Mr Spears – who, along with lawyer Andrew Wallet, presides over his daughter's financial affairs – obtained a second restraining order against Mr Lufti. He claimed that, along with two other men, Mr Lutfi was seeking "to disrupt the conservatorship with utter disregard for Miss Spears' health and well being".
Ms. Spears has previously alleged that Mr. Lufti drugged her daughter and tormented her with claims that she was an unfit mother. The 55-year-old published a book, Through The Storm, A Real Story of Fame and Family in a Tabloid World, in which she described the self-styled manager as a "predator".
Dismissing the assertions as "lies and fabrication", Mr. Lufti says the claims had led to "numerous death threats from overzealous fans" and damaged his reputation to such an extent that he could "no longer find work as a counselor of at-risk teens."
The Spears family have yet to comment on the lawsuit.
Comments
comments