Duchess Kate, who is expecting to welcome her second child in April, shows her tiny baby bump while wearing her maternity dress in West London.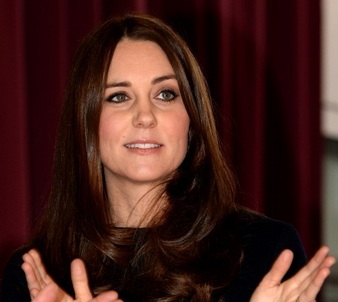 The Duchess of Cambridge goes to Barlby Primary School in Ladbroke Grove to give a name to the school's art room with the artist Grayson Perry. She wears embroidered navy maternity dress, which is designed by Madderson London. Every part of the dress is British made, which has a fabric that can be compared to the appearance of a female deer.
The pregnant royal thanks the children, who gives small chair with collage design. She stays at the school for an hour. When she leaves the primary school, 250 kids wave the flag and greet her as well as photographers take a wonderful photograph of the glowing royal. Meanwhile, Kensington Palace reveals that the engagement reflects the Duchess's interest in the arts and her keenness on the concept of using the creativity of art to enrich the lives of young people.
Comments
comments