Emma Watson, the star of "Harry Potter", has reportedly become a diva. The 16-year-old actress has started complaining about her work and arguing with the film bosses.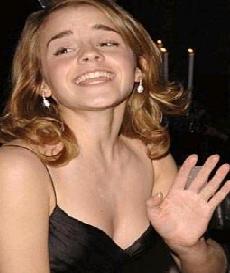 The young actress is claimed to have confronted the director of 'Harry Potter and the Order of the Phoenix', David Yates, and asked him whether she was contractually obliged to do so many takes.
The director, who prefers to do around 30 takes to get everything just right, politely told her "yes". The young actress threatened to quit the Harry Potter series but was allegedly lured back with a £2 million contract to keep playing Hermione for the full seven films.
Emma Watson revealed, "I've kind of come from nowhere and gone straight in at the top. Where do I go from here? I feel like I need to backtrack and work my way through again. I'd be really interested to kind of train properly because I feel I shouldn't be here. I should have done so much more."
But she denies money was the reason she considered quitting. She added, "It was more about juggling my A-level exams, going to university and doing the movies."