Emma Watson is similar to her Harry Potter alter ego Hermione Granger in at least one way: Her pursuit of her studies.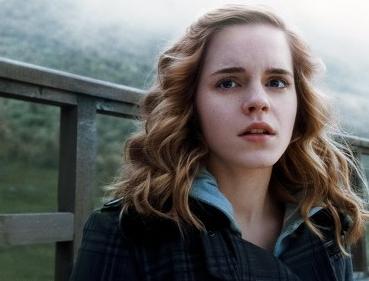 Watson, 19, will be attending Brown University in Providence, R.I., she confirmed to Paste magazine, saying, "I am [going to university in the Fall] – to Brown, which is an Ivy League establishment in the U.S.A. I've got a place there to read literature."
Was that a deliberate career choice? "Oh yes, very definitely. I hope to do quite well with my A Levels [she's being modest—she achieved straight A's in her chosen subjects, English literature, geography and art, as well as seven A's and three A* at GCSE level] and they've provisionally accepted me, so I'm off to study."
Was that also an equally deliberate choice, to step out of the limelight for a while? "It's not so much that, no, I'm not trying to hide or anything like that. It sounds so geeky, but I really do like studying and reading, and if I'm not working on Harry Potter, then my greatest relaxation is to sit with a book. That's how I escape stress—in literature. I always have several books on the go at any one moment, so it's no good you asking "What's on the bedside table at the moment, Emma?" because often I can't even see the table! I think that all that reading is just about the only similarity I have with Hermione, if you ask me."
Ever since Watson went on a tour of Ivy League schools in October, speculation has circulated about where she was going to college. Rumors included Yale and Cambridge, and the U.K. publication The Daily Mail recently linked her to Columbia University.
But it was actually her Harry Potter costar Daniel Radcliffe who was one of the first people to tell the press where she was actually going.
"Me and Rupert [Grint] to all intents and purposes dropped out of school," he told The Guardian in a July 4 article. "And she's going to Brown." Producer David Heyman also told the Associated Press about Watson's college choice.
Watson won't be dropping Hermione completely, as production on the final installment of the popular series, Harry Potter and the Deathly Hallows, is still underway. Harry Potter and the Half-Blood Prince is in theaters now.
Comments
comments