Robert Pattinson is a terrible tipper.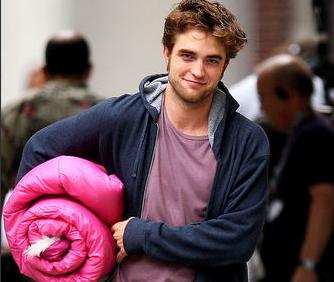 The 'Twilight' hunk has been criticised after only leaving waiting staff $50 following a luxurious lunch with four friends at New York's Il Cantinori restaurant last Tuesday (14.07.09).
Despite the first-class service they received, the 23-year-old actor failed to reward staff appropriately after racking up a $350 bill at the Greenwich Village eatery.
Robert – who was in New York to work on his latest movie 'Remember Me' – and his friends arrived at the restaurant at 10pm and sipped bottles of Italian beer and Chianti red wine until they left at midnight.
A source told America's OK! magazine: "They were the last diners to leave."
Despite the disappointing tip, Robert – who tucked into the Caprese salad and the veal Milanese – was described as "nice and friendly" by waiting staff.
In the US, it is customary for diners to give staff at least an additional 15 per cent on top of the bill total. 20% is the service was good. American waiting staff rely heavily on their tips due to the low hourly rates they usually receive.
Comments
comments