"Harry Potter" star Emma Watson has been partying with Razorlight star Johnny Borrell.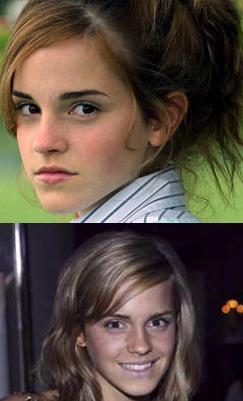 The 17-year-old actress, who plays schoolgirl Hermione Granger in the hit movie franchise about a teen wizard, was seen laughing and joking with the rocker at a party at London's National Portrait Gallery on February 11.
Emma and Johnny, 27, then shared a taxi to local nightclub Dolce, where fashion designers PPQ hosted a party.
An onlooker revealed, "They looked like they were getting on really well. While nothing happened, there was an obvious chemistry between them."
Emma Watson was wearing a flesh colored tight strapless mini dress and four-inch black heels. The actress appeared to determine of show how she is maturing into a beautiful young woman.
One partygoer revealed, "Emma looked stunning, but she couldn't have looked more different to her 'Harry Potter' character if she had tried!"
Johnny Borell, who split from 'Spider-Man' actress girlfriend Kirsten Dunst last year after a five-month romance and Emma Watson later left the party in separate cabs.
Comments
comments