Emma Watson is taking a break from her acting career to attend college.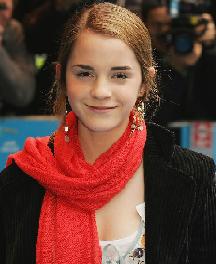 The 17-year-old actress, who plays the role of Hermione Granger in the Harry Potter movies, is studying for A-levels in Geography, English Literature and Art in-between filming.
The young actress hopes to gain good grades so she can go on to take a degree in English
Literature.
She revealed, "I really like school, it's a nice change from acting and I really enjoy it. Well, I guess I have motivation because I really want to go to uni, so I make sure I get all my work done because I know it's going somewhere."