Eric Ford, a photographer, got into a lot of trouble last week after FBI pounced him for trying to sell underage pictures of socialite Kim Kardashian and her sister Kourtney.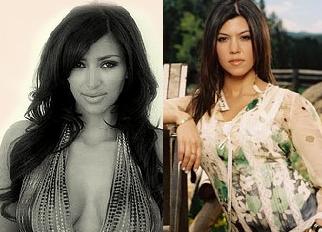 A source, which is close to the investigation, has revealed that the authorities seized the photographer's laptop, photos and computer equipment but they did not arrest the man because
of pending results of criminal investigation.
However, the source revealed, "Eric Ford was just the middleman in this".
It is still uncertain on whoever took the sexy photos, which features the sisters [email protected] but not together and Kourtney Kardashian in sexual positions with an unidentified male.
Eric Ford was pitching the photos as Kim and her sister having sex with the same man, but the
source has revealed that this is not the case because two series of pictures were taken about a year apart.
The representatives for Kardashian sisters have revealed that the photos were taken when both sisters were younger than 18.
Comments
comments