She has won global fame and acclaim as the fiercely bright Hermione Granger in Harry Potter. But it seems Emma Watson skillful portrayal of the young witch may not just be down to her acting ability.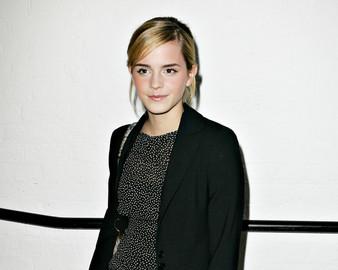 Parish documents have revealed that the 19 year-old is related to a 16th century woman tried and convicted of witchcraft.
Genealogy experts have discovered that Joan Playle is a cousin 14 generations removed from the young actress on her father's side. Records show Miss Playle was tried and convicted of witchcraft in 1592 but appears not to have been executed for her crimes.
The traditional punishment at the time was to burn women at the stake, but she was simply excommunicated from the Church of England.
Miss Playle, from Great Waltham in Essex, was one of only 270 known people convicted of being a witch during the 45-year reign of Queen Elizabeth I.
Details about why she was convicted remain a mystery. Parish documents indicate Miss Playle was unmarried.
During the Elizabethan era, women who were poor, old, widowed or single were unprotected, and so most at risk from such accusations.
Anastasia Tyler, a genealogist at Ancestry.co.uk which conducted the research, said the discovery was 'exciting'.
She said: 'It is not every day we are able to trace the branches of a family tree back to the 16th century witch trials.
'It shows researching your family's past can have just as many twists and turns as a film blockbuster.
'As we researched Emma's family, we learned that her great great great grandmother was named Frances Playle – a very uncommon surname.
'The Playles have been in a small area of Essex since the early 1500s.'
Miss Watson grew up in Oxfordshire – about 100 miles from the area.
The actress has made more than £18 million for starring in the Harry Potter franchise.
The films are huge box office hits and have propelled her to worldwide stardom since she first starred as Hermione aged just nine.
Despite once declaring that she has already earned enough money never to have to work again, she has always insisted that her fame would not stand in the way of her education.
The star, who was educated at Headington School in Oxford, achieved straight A grades at A level in her chosen subjects – English literature, geography and art.
She will attend university in America in September and has put her acting career on hold.
The star is still filming scenes for the final installment of the Harry Potter films Harry Potter and the Deathly Hallows.
The final book in J K Rowling's hit series has been split into two movies because it is so long and complex.
Ever since the actress turned 18 last April, she has been responsible for her multi-million pound fortune.
She received advice from the exclusive bank Coutts about how to best look after her money, and recently bought a £1million chalet in ski resort Meribel in France.
Ancestry.co.uk holds records of births, deaths, marriages and census information, as well as archive newspaper cuttings, land tax records and parish records.
Genealogy has become increasingly popular in recent years following the success of shows such as BBC1's Who Do You Think You Are?
More than 30 per cent of Britons – around 13 million people – have undertaken some family history research.
Comments
comments