Unlike some other Hollywood female celebs who willingly strip down for nude photo shoot featured on Playboy magazine, Eva Longoria has vowed to never take her clothes off for the men's publication.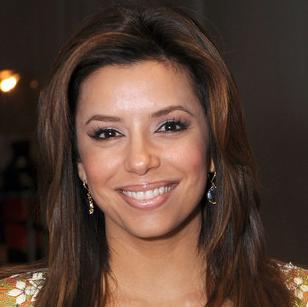 "[Hugh Hefner] may have called my reps, but I wouldn't even know about it," says the TV actress. "I would never pose nude for Playboy."
Giving no clue on why she refuses to pose n@ked for Playboy, Eva on the other hand admits she is feeling honored to be named one of the Top 10 Most Beautiful Women In The World. "Our whole industry is built around lists. So to be on one is really flattering. But do I go to bed at night worrying if I'm on the list? No!" the "Desperate Housewives" star explains.
Most recently, Eva Longoria was spotted attending "The Rally For Kids With Cancer Scavenger Cup" press conference in Glendale on Tuesday, March 31. She was joined by fellow celebs, like Shannon Tweed, Mario Lopez, the Baldwin brothers and Terrence Howard.
Comments
comments