Gwyneth Paltrow's recent hospital dash was due to a "gastrointestinal situation".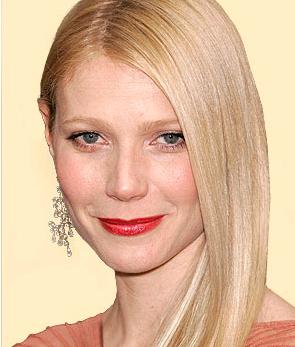 The Oscar-winning actress' chef friend Mario Batali, who is to co-host a Spanish cookery show with Gwyneth, revealed the mother-of-two is "doing great" after being treated for intestinal complications last week.
He said, "She had a little gastrointestinal situation. It's now been straightened out. She's doing great."
The major functions of the gastrointestinal tract are ingestion, digestion, absorption, and defecation, however the specifics behind Gwyneth's hospitalization are still unclear.
Gwyneth and Mario will travel to Majorca and Valencia in three weeks time to shoot their Spanish macrobiotic cooking show, which is set to air on PBS in October.
Husband Chris Martin rushed Gwyneth, 35, to hospital on January 14. The "Coldplay" singer was seen pushing her in a wheelchair into the maternity wing of New York's Mount Sinai Medical Center, sparking rumors she was pregnant.
However, just two days earlier the 'Shakespeare In Love' star – who has a three-year-old daughter Apple and a one-year-old son Moses with Chris – was spotted sipping champagne at New York's Caroline's Comedy Club.