Angelina Jolie and Brad Pitt are to adopt another girl from Africa. They are hoping to visit African orphanages over the Easter holidays in March to find another daughter.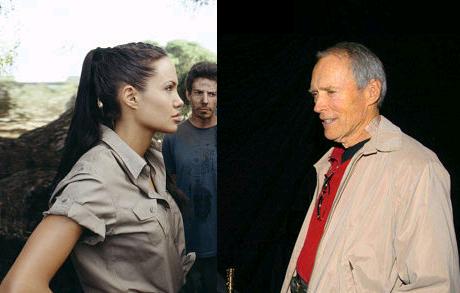 James Haven, the brother of the "Good Shepherd" actress, revealed: "They are creating one big family and will keep adopting as long as they are able to."
Brangelina has vowed to reduce their hectic work schedules so they can accommodate another child.
James Haven also said, "Angie and Brad talk about how much they have been taught by their kids. In many respects Angie saved Zahara's life and there are so many more children whose lives she could save and she talks about that constantly."
Meanwhile, a report claims that Hollywood actress Angelina Jolie had a clash with acting legend and director Clint Eastwood at some point on the set of "The Changeling".
Clint Eastwood apparently wanted the 32-year-old actress to do a scene a certain way and as actors and directors sometimes do, a source claims that they disagreed.
A report claimed that the pouty-lipped actress "huffily vamoosed to her trailer, flinty-eyed Dirty Harry made his move: He sat calmly in his director's chair and simply waited, not uttering a word. It took a while, said the witness but sure enough, Angie-baby blinked first! Clint knew they'd end up doing it his way, and he just wanted to give Angelina the space to accept that he's the boss," according to the insider."
The report also indicated, "Sure enough, she returned to the set, resolved to giving in to Eastwood, and she said: 'he must know what he's doing – he's Clint Eastwood, after all.'" The report also includes a little advice to her partner: "Take note Brad Pitt."
Comments
comments