Hugh Grant and Jemima Khan insisted before that there is no reunion between them but the engagement rumors are still sparking.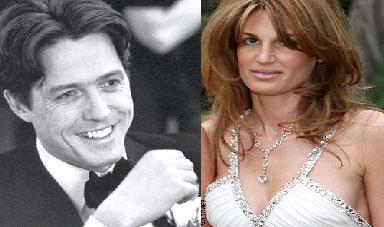 The pair, who was spotted having a dinner at The Ritz hotel in Paris last month, was seen having al fresco lunch at a fish restaurant in London last weekend.
Although sources, who are close to Jemima Khan, insist the pair did not have marriage plans, the dates triggered engagement rumors.
The 33-year-old heiress was seen being dropped off outside her Chelsea home by the 46-year-old "Notting Hill" actor.
Sources revealed that they are back together. A friend revealed, "Jemima is saying they are just friends and that it was a coincidence they met in Paris, but all the signs are pointing to the relationship being on again. There could have been a clean break but he has begged Jemima for another chance."
A friend added, "He has proposed but Jemima isn't sure whether she wants to enter another marriage. They started seeing each other again in April. It was on the understanding that they would give it a proper shot and that if they could make it work, they would marry."
According to the sources, Hugh Grant has proposed but no announcements have been made due to the advice of Jemima's mother not to rush into anything.
Comments
comments