Orlando Bloom, who makes his debut in London's West End this month, has denied he will strip [email protected] for his new theater role.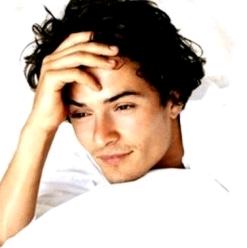 The "Pirates of the Caribbean" actor has laughed off reports he is going to follow Daniel Radcliffe's footsteps and bare all on stage.
The 30-year-old actor revealed, "I heard what people are saying about me getting [email protected] for the role. But you've read the play. Where would I possibly get my clothes off in it? It's bizarre."
Orlando Bloom signed up to appear in the West End revival of David Storey's play "In Celebration". It is because he wanted to be taken seriously as an actor.
He explained, "I decided I really needed to do some theater because I was feeling a bit thin. I've basically been making Pirates movies since I was 25."
Comments
comments