Hayden Panettiere, who actually called police after she allegedly tried to order a drink at a nightclub, got busted and had her license taken away.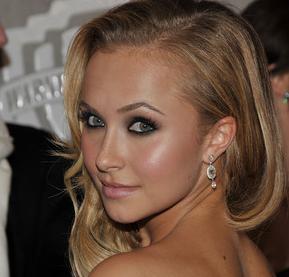 According to a report, the owner of the Suffern, New York, club, NV, the Heroes star, 19, approached the main bar, ordered a drink and was asked to show her ID. The bartender saw that she was under 21, confiscated her license and escorted her and her friends out of the bar.
Hayden was so upset, she called local police. Below is the 9-1-1 transcript of Panettiere's call.
911 Operator: "What's your name?"
Pannettiere: "Hayden…I went into a bar and I showed them my ID. They let me in and um…he took my ID and he won't give it back."
911 Operator: "What bar is it?"
Pannettiere: "NV."
911 Operator: "NV?"
Pannettiere: "Yeah!"
911 Operator: "Ok, and he took your ID and they're not going to give it back to you?"
Pannettiere: "Yeah, and I need to get on a plane in a couple of days and I really need my ID back…I live in California."
911 Operator: "Ok, we have officers on the way."
Pannettiere: "Thank you very much."
Hayden was reportedly crying when she tried to get her ID back. She denied to authorities that she tried to buy a drink at the club. Police asked the club owner to return Hayden's driver's license.
The club owner says the Heroes star is "welcome to have dinner at NV, but to party you have to be over 21."
Comments
comments