Despite reports by various media outlets, Gisele Bündchen says she and Tom Brady aren't engaged.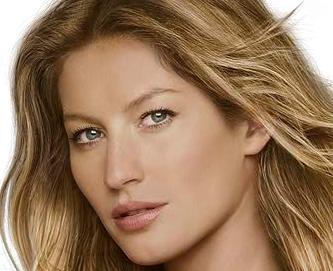 The supermodel revealed during São Paulo Fashion Week (via The Boston Herald): "I don't know how people are so creative. First [TMZ] said he proposed to me in a plane. Imagine, it was Dec. 24, Christmas, we were flying to Boston, then there was some champagne and we celebrated the date."
She continued: "Ready? Someone deduced I was getting engaged! I received more than 100 e-mails from friends commenting about the proposal. Now there's a new rumor [in People magazine], that he proposed to me on last Friday [sic]. I wasn't even there, how can that be true?"
She also denied the People report that they plan to wed in Costa Rica, saying: "This talk of Costa Rica must be for the fact I have a house there. I don't know yet if it's going to be here or in another country, but what I know is that it's going to be something small, a simple ceremony. I don't like parties, I prefer something more intimate, just for the closest people."
Bündchen's remarks echo what a source says in the new issue of Us Weekly, on newsstands now.
A close Brady pal revealed: "The engagement rumors are not true."
But wedding bells could be in their future as the source added: "She's definitely The One. She really makes him comfortable and just happy."
Comments
comments