Hayden Panettiere has not always sported long flowing locks since she spent the first three years of her life bald.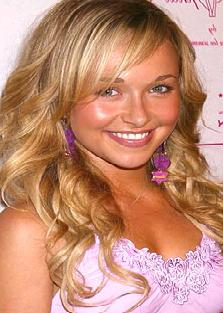 The "Heroes" star admits her follicle growth was slower than most toddlers.
She says, "I was completely bald until I was three. My mother had to tie bows around my head so that I wouldn't scare other children".
While other celebrities have chosen for the bald look in recent months, the actress has no plans to lose her blonde hair, saying, "I don't think it would be very flattering".
Comments
comments