Jennifer Aniston's representative is putting the brakes on two reports about the actress this week.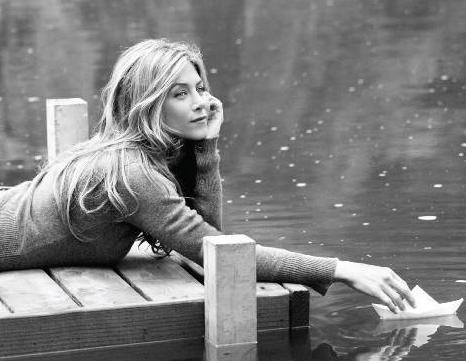 There are speculations that the 39-year-old actress is planning a low-key wedding with John Mayer this fall. The tabloid also offers up elaborate details: She will wear a Vera Wang dress, there will orchids everywhere and they will serve champagne and caviar.
A source revealed: "She's at an age where she is thinking with her head not just her heart." But her representative dismissed the speculation by declaring: "She is not getting married."
Meanwhile, another magazine claims in its latest issue that the actress is going to have John Mayer's baby "as Brad and Angie's twins wow the world."
The representative simply cleared the rumor, insisting: "Both headlines are complete fabrications."
The actress and her 30-year-old musician beau are serious. Jennifer Aniston has been popping up at a slew of John Mayer's concerts over the summer.
Most recently, she watched him perform in Irvine, Calif., and hosted an after-party for him at Club Villa in L.A.
A friend revealed: "She's so into him."
Comments
comments