Hugh Jackman, who was named Sexiest Man Alive by People magagzine, has vowed to quit his role in the X-Men franchise if viewers aren't impressed by his spin-off movie X-Men Origins: Wolverine.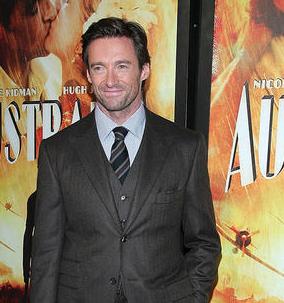 The "Australia" actor, who has already starred in three of the comic book adaptations, will be seen reprising his role as the superhero in the forthcoming picture which is due to hit cinemas in May.
But he insisted that if the prequel fails to match the success of the previous X-Men films, he will quit the franchise altogether.
He revealed: "If it's clear to us on May second or third that that's gone, then I'll walk away happily. I'm not going to flog something – or flog a dead horse, or try and make movies that people don't really want to go and see. I have no interest in that. Even no matter how much I love the character. So there are many prerequisites".
If the movie does garner impressive box office figures, the actor would be keen to sign for a follow-up – but only if the right script comes along.
He added: "There's a few storylines that are running my head which I think would be really cool, but unless the script is right, then I just don't see the point in doing it. I'm probably at the point in my career where I don't need it. And the last thing I want to do is just to push it on people, if it doesn't warrant a full feature movie."
Comments
comments