As British royals cut back on their finances, it was reported that Prince William and Prince Harry will be keeping the Christmas spirit low-key.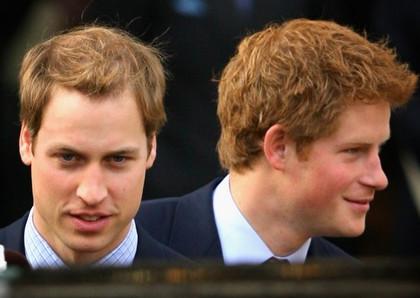 The young princes have been told to keep a low profile, which means they have to stay away from their favorite nightclubs and keep on doing charity work.
Prince Harry, 24, who has not been seen at his favorite London club Boujis for months, will present the Children of Courage Awards at Westminster Abbey a week on Wednesday.
And Prince William, 26, has a number of charitable engagements lined up after he returns from the Caribbean, where he is training with the special forces.
The two young royals are expected to be in the Christmas dinner table at Sandringham this year, but the boys, who each have military commitments, are scaling back on luxury holidays and they may not travel to Klosters for their annual skiing trip with their father in the New Year.
A friend revealed: "There is a chance that Klosters won't happen as far as [Prince] William and [Prince] Harry are concerned. They are looking at alternatives and it might be they don't do the big family trip. They still want to go skiing but they may give Klosters a miss. The Queen and the rest
of the family will also be scaling back on lavish holidays."
As for other plans, Prince William was not reported to make any plans of spending an expensive holiday with his girlfriend Kate Middleton but it was certain that Prince Harry is planning a low-key trip to Africa after Christmas.
The friend added: "The boys are aware they can't be seen to be splashing cash while the rest of the country is struggling. They won't be running up bills worth thousands in clubs and have been told to be discreet with any holiday plans. If they decide not to go to Klosters, it will be a major thing as they always go."
A Clarence House spokesman said: "Both Princes will be busy with military commitments but a final decision will be made later on."
Comments
comments