Hugh Jackman thought that it is possible for being a vegan as he wrote a foreward to a vegan nutrition book.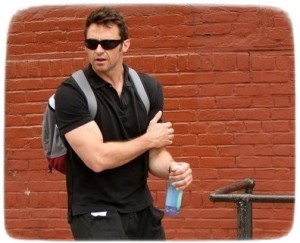 In the book, "Thrive: The Vegan Nutrition Guide to Optimal Performance in Sports and Life," the actor credited the diet for helping him add 20 pounds of lean muscle for his "Wolverine" role.
Hugh, who was still not a vegan, wasn't interested in 'at any costs' part of the equation as he prepared for the specific role.
Comments
comments