A variety of reports revealed the news that Beyoncé Knowles, the star of the "Dreamgirls" movie, is pregnant with the child of the rapper Jay-Z.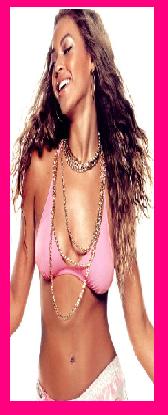 The rumor of Beyoncé's pregnancy started when Beyoncé and Jay-Z missed the recent Soul Train Awards. They did not say any reason for their absence.
It was also reported that Beyoncé Knowles appeared to have a 'baby bump' in a photograph last March 16.
A source revealed that Beyoncé Knowles is pregnant and her baby is due in October. The source said, "She has been trying to hide it. She doesn't want people to make judgments on her because she is not married to Jay-Z." The source added, "She is scared that her career will be over, and that she will not be able to take care of the baby. She is also scared about how her life will change."
As for the reaction of Jay-Z, the source revealed, "Jay-Z is very supportive and excited. He said that knowing there is a little one on the way makes life more important."
Did the celebrity couple planned to get married? The source revealed, "They (Beyoncé and Jay-Z) now feel they need to get married to make things right before the baby arrives."
Comments
comments