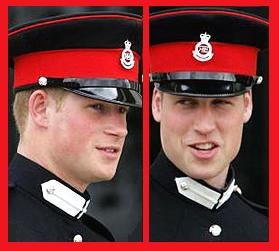 It was reported that Prince Harry, 22, chased at a photographer and fell over after a drinking session while Prince William danced drunkenly on a nightclub podium.
It is assumed that Prince Harry was angry when he had been spotted drinking with Natalie Pinkham while his girlfriend Chelsy Davy is away on holiday.
The customers of the private member's club revealed, Prince Harry spent much of the night with Ms. Pinkham drinking vodka, Red Bull and "Crack Baby" cocktail. A customer revealed, "It was clearly a big night out for them. Harry kept putting his arm around her. At times it even looked like he was kissing her neck ― although it was difficult to see."
Nirach Tanner, a photographer, revealed, "He (Prince Harry) had his hands around my collar and back. I've never known anything like it before."
Mark Dyer, the right hand of Prince Harry, denied the young prince was drunk. He revealed, "He (Prince Harry) was fine. He slipped when we left but he wasn't being aggressive or trying to start a fight with any photographers."
Meanwhile, Prince William, 24, asked Lisa Agar, 19, to his barracks to continue drinking.
Prince William was dirty-dancing on a podium with Lisa Agar at Elements nightclub in Bournemouth. He was also seen earlier in the night drinking "Fosters" at a bar.
Lisa Agar revealed that the prince was "quite pissed". She added, "He (Prince William) was very affectionate and touchy-feely. And he definitely wasn't a shy boy. But not once did he talk about Kate. It was as though she didn't exist."
Comments
comments