When Army chiefs review the decision to send Prince Harry to the front line, the royal soldier has revealed he'll give up his dream of serving in Iraq if ordered to do so by top brass. The 22-year-old prince has expressed his desire to see active duty after a challenging year of training at Sandhurst, but now says concern for the men under his command means he will accept the Army's ruling, even if it goes against his wishes.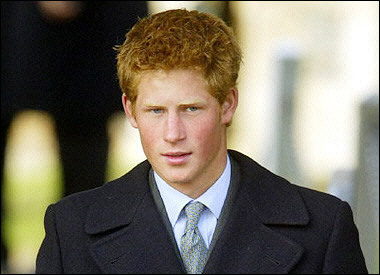 General Sir Richard Dannatt, the head of the Army, has around a week to come up with his final assessment as to whether the deployment of the Prince poses an added threat to British soldiers. The review was ordered after an increase in attacks on British troops this year.
Royal sources dismissed claims that Prince Harry would walk away from his job if he were barred from the posting. They revealed, "Prince Harry is a grown-up and he'll take whatever the decision is — he wants to go to Iraq, but to say he would quit the Army if he didn't is way too strong."
Prince Harry was trained to lead a team of four reconnaissance vehicles with his unit, A Squadron The Blues and Royals which heads for the Middle East next week.