Jake Gyllenhaal and Taylor Swift, who recently split, were spotted while sharing dinner last night in Nashville.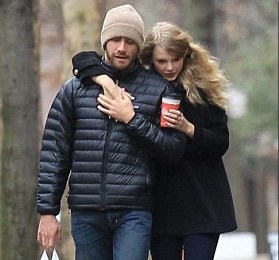 The celebrity pair was dining at a restaurant called Bound'ry, which is not far from Taylor's apartment. They were not obviously affectionate during dinner so it is too early to figure that it was more than a friendly meal.
Only this past week, Jake was wrongly linked to former girlfriend Jenny Lewis and Camilla Belle, who was his dinner companion at a charity event.