Jessica Alba loves being a mother, says her former co-star Jaime King.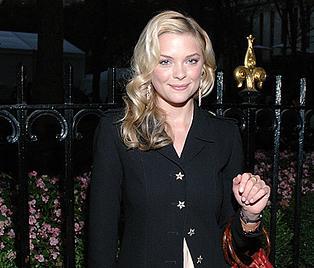 The 27-year-old actress, who welcomed daughter Honor Marie into the world on June 7, has effortlessly adapted to her new role as a parent.
Jaime, who appeared alongside Jessica in "Sin City," said: "She loves motherhood."
Jaime also revealed she spent time with Jessica just before the pregnant star was taken to hospital to give birth and is planning to visit her again soon.
She added: "I think that pregnancy for her was an amazing experience. I am just really happy for her. I am hoping to see her this week."
Jaime, who is married to director Kyle Newman, confessed seeing Jessica become a mother has made her want to start a family.
The 29-year-old star, who will be reunited on screen with Jessica for "Sin City 2," said: "I want at least three. Hopefully soon! We will see."
She revealed: "Marriage is the best thing you can do for a relationship. It just makes you feel really solid and strong in your relationship."
Jessica Alba previously revealed giving birth to her first child with husband Cash Warren was more like "meditation." According to the report, the sexy actress revealed: "I didn't scream. It was really Zen. The labor was more like meditation. I did yoga breathing. I was focused. I ate a lot of soul food before she was born."
Comments
comments