Jamie Lynn Spears, who was previously rumored to be pregnant again, is planning to go to university to study for a business degree, as soon as her baby daughter is old enough to be left with a nanny.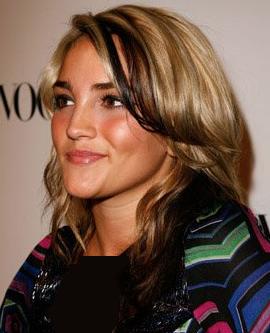 The teen actress, who is the younger sister of troubled pop star Britney Spears, is not content to remain a stay-at-home mum to four-month-old Maddie.
Seventeen-year-old Jamie Lynn is itching to finish her education and will leave her baby daughter with her mother Lynne so she can go to college.
She revealed: "I want to get my business degree. I could take online courses right now, but with Maddie being so young, it's hard to sit down and focus, I'm going to wait until she's a little bit older, and she can stay with my mama while I go to classes. I do want to go to college and get a degree."
In the magazine interview, the "Zoey 101" star slammed reports that suggested that Casey Aldridge impregnated Kelli, saying: "That is just completely fabricated. He never had an intimate relationship with her, so how would that be possible? Around here, that particular girl is known to make up stories."
On the rumor that her beau has supposedly romanced Whitney Seals, Jamie Lynn reacted: "What happened was that one of those girls did it, and in this small town when one of them does it, they're all like, 'Good idea.' They all jumped on the bandwagon."
The rumors took the toll on the young couple, the teen star said: "It hurt me to hear those things. Because my family has to read it. It's not fair to them."
It is a good thing that her family has stood beside her through the entire ordeal, the teen star added: "They know if I were in a relationship like that, I wouldn't put up with it. My family supports me, and they support Casey also. They read those stories and take them with a grain of salt."
Comments
comments