Hollywood heartthrob Zac Efron has said he will not appear in a fourth High School Musical film.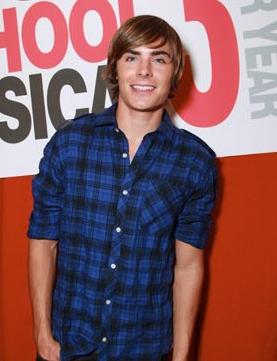 The 20-year-old actor, who shot to international fame playing the role of Troy, the school basketball star, but has decided it is "time to grow up".
The Disney films, which is described as a cross between Grease and Fame, have been a phenomenal hit and won Zac Efron the adoration of teenage girls across the world.
Thousands of screaming fans turned out to greet him when he arrived at the London premiere of High School Musical with co-star and girlfriend Vanessa Hudgens, 19, who plays his high school sweetheart, Gabriella.
Speaking after the event, the actor declared: "This will be the last one. We're all in our senior year and have graduated. It is sad but we all have to grow up some time and now it is our time. We have saved the best for last – but this is definitely our last stop on the school trip."
He is planning to move into more adult roles, starting with the lead in a remake of 80s film "Footloose", which starred Kevin Bacon.
The actor revealed: "I love that film."
A wax-work sculpture of Zac Efron will be unveiled on Thursday at Madame Tussauds in London.
Comments
comments