According to a report, friends of Jennifer Aniston forecast that the actress will rekindle former relationship with Vince Vaughn.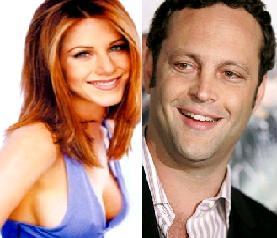 A friend revealed, "She was ready to marry him. They had a deep love and connection that she hasn't come close to finding since."
As for her new British model boyfriend, there are speculations that Jennifer has "broken up" with him. According to a friend, the 38-year-old actress made the decision to end their relationship after having a sincere talk with her closest girlfriends.
A friend added, "Courtney Cox and other friends were concerned that she was becoming close to Paul without really getting to know him. They asked if being with him was the right thing for her."
A friend continued, "Jen wants a family – a husband and children – way more than she needs a boy toy. It took her friends to get her to do what she had to do to let go of Paul."
The representative for Jennifer Aniston denies the report of the split of the couple.
Comments
comments