Jennifer Aniston and Vince Vaughn, the stars of the movie "The Break-up", are reportedly planning a romantic reunion back in Chicago. According to a report, Jennifer will be in Chicago to tape a show with her pal Oprah, and Vince will be in town to visit family.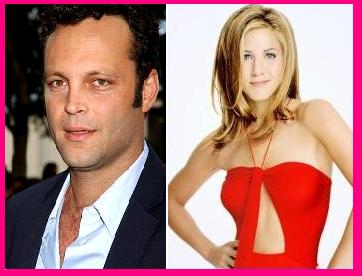 Jennifer Aniston and Vince Vaughn have remained close since their break-up. A source revealed, "Vince still knows how to make Jen laugh and she loves all the little hints he keeps dropping about how they should be together."
It was reported that the Jennifer wishes to start a family and Vince needs to show that he is dad material. A source also revealed, "Jen knows Vince could be a great father if he would get over his insecurities about having kids." The source added, "She's still hoping they can see eye to eye on the issue."
According to a report, even the mother of Vince hopes that the celebrity couple makes it back together and starts a family.
Comments
comments