Prince Harry, who is famed for his partying, has reportedly been banned from nightclubbing. The 22-year-old prince has been told to "lie low" while his unit are serving on the front line in the war-torn country.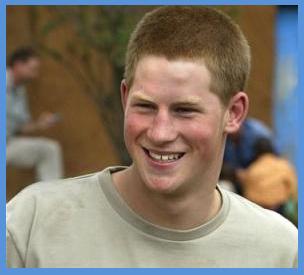 Aides close to the prince believe there will be public outcry if Harry is photographed enjoying a wild night out as his A Squadron colleagues fight for their country.
A source revealed, "It has been made clear that these drunken nights are strictly off limits. [Prince] Harry totally accepts how bad it would look for him to be out enjoying himself while others risk their lives."
Army chiefs have been discussing alternative roles for the prince while his Blues and Royals regiment complete their six-month tour.
One suggestion is that he will be transferred to ceremonial duties guarding his grandmother, Britain's Queen Elizabeth, with the Household Cavalry Mounted Regiment. He is currently based in Windsor but would be moved to Knightsbridge for his new role.
A source also revealed, "If he can't be mounted with his men in a tank he will be mounted on a horse. The source added, "[Prince] Harry is a good young officer. He just has to bit the bullet and resign himself to his new role."
Comments
comments