Jennifer Aniston and Angelina Jolie are reportedly sharpening their claws once again over Brad Pitt's mother Jane Pitt.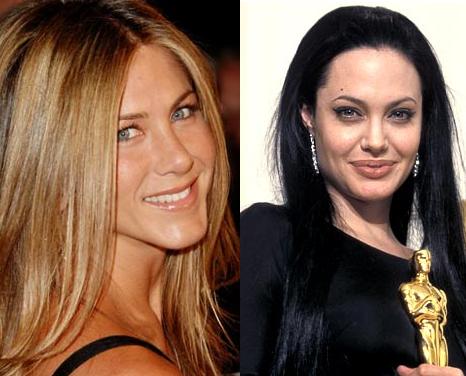 According to a new report, there is still rivalry between Brad Pitt's past wife Jennifer and current flame Angelina for Jane Pitt's affections.
An insider revealed: "There's long been tension between the actress and the Missouri-based matriarch because Jane if friendly with Brad's former wife, Jennifer Aniston."
It is known that Jane Pitt and Jennifer Aniston have remained very good friends since her divorce from Brad Pitt in 2005. This closeness is believed to have push Angelina Jolie into fits of outrage and jealousy.
And it was also claimed that Jane Pitt still hasn't entirely warmed to the mother of Brad Pitt's kids.
The insider added that, "between Angie's tattoos, bisexuality and past drug use, there's always been a part of Jane that's wondered why Brad ever got involved with a woman like her!"
Comments
comments