Jennifer Aniston, who has split rumors with Paul Sculfor, has bought a posh Manhattan residence, according to a source.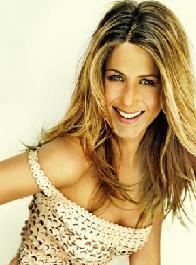 The "Break-up" actress arrived on July 23 and spent this week in New York finalizing the deal.
The 38-year-old actress has been rumored to be looking for a place in Gotham and it appears that she is prepared to make the move, at least part-time.
A source revealed, "Her mind is made up. She's been keeping a lot of the details to herself — until now. The possibilities of doing a Broadway job and to work with independent filmmakers were the factors that tipped the decision."
The source added, "And Jen needs a change of scenery to help get over the funk she's been in since she and Vince [Vaughn] broke up. She's looking forward to the new social scene she'll get to enjoy when she settles into New York!
While in New York, the actress also spent time with friends, dining at one of her favorite restaurants, Nobu, before returning back to LA this weekend.
Comments
comments