Jennifer Aniston became the cover girl of Allure magazine for its February issue when she posed half-naked with a teddy bear and dished some details about her body and watching television.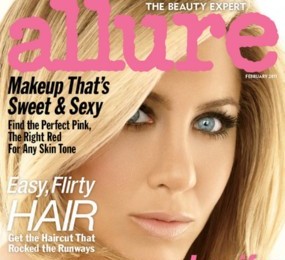 The actress thought that her stomach is not my hardest but her derriere is more challenging. On mixing drinks, she could make two perfect drinks: a dirty martini and a Bloody Mary.
Jennifer found "The Bachelor" fascinating because she was mesmerized by how these girls meet this guy. She couldn't understand that they're weeping as though they've just lost the love of their life.
Comments
comments