Jennifer Aniston is "very excited" about her upcoming role in the musical movie Goree Girls.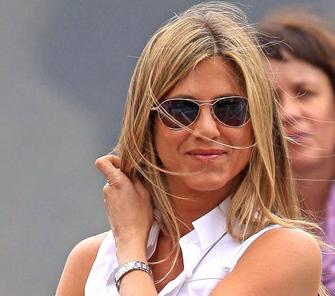 The former Friends actress has apparently been inspired by Reese Witherspoon and Joaquin Phoenix's performances in the Oscar-winning Johnny Cash biopic Walk the Line to take center stage in her own musical movie.
Aniston, 40, is already taking lessons in order to sing as well as act in the flick, which will tell the true story of an all-girl Texas prison band in the 1940s.
"Jen is very excited about his role and the chance to stretch herself as an actress," reports an insider. "She wants to fulfill ever aspect of her character including her musical talent so that is something she has already started to work on. She sees this as her Walk the Line."
Goree Girls is expected to hit movie theaters in 2010.
Comments
comments