Jennifer Aniston's mood on the set of The Baster has apparently gone from bad to worse after learning that John Mayer has written a song about their recent split.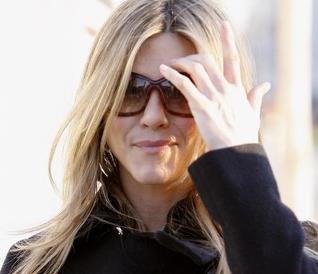 Following on from reports of her diva behavior while filming the upcoming comedy, it's claimed the actress is "on the warpath" over a new track penned by her ex called Heartbreak Warfare – and her co-stars are in the firing line.
"She's professional and gets through her scenes admirably but off set she's clearly not happy," says An on-set source.
The source continued: "She's been snapping at her co-stars and crew and keeping herself to herself quite a lot."
The insider added: "Right now she's on the warpath because she's heard John has written a song about her. She's so furious it's a wonder she can even act happy."
A rep for John has refused to confirm or deny whether the song is inspired by last month's split.
Comments
comments