Jennifer Aniston and Brad Pitt, who went separate ways after lasting romance, could be about to change for the "Friends" actress.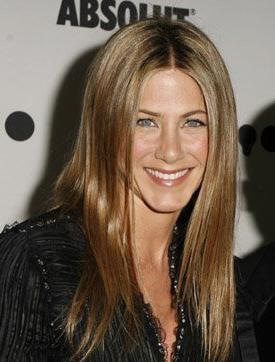 The long-time Hollywood singleton has set foot on the relationship road it seems, after being snapped getting cozy with US singer/songwriter John Mayer.
Reports of a romance began after pictures emerged of the tattoo-clad hunk and the 39-year-old actress embracing on a beach in Miami, Florida, where Jennifer Aniston is filming "Marley And Me" with Owen Wilson.
She was also spotted on a lunch date with the handsome guitarist, who has previously dated pop singer Jessica Simpson and I Know What You Did Last Summer actress Jennifer Love Hewitt.
Witnesses to the scene commented that their behavior suggested they were more than just friends.
While representatives for Jennifer and 30-year-old John are yet to comment on the status of their relationship, friends of the couple say they've been dating for a few weeks.
Comments
comments