Jennifer Aniston made a special friend on her trip to Oregon this month. Unlike the romance reports from the tabloids, this story is a heartwarming one from the west coast.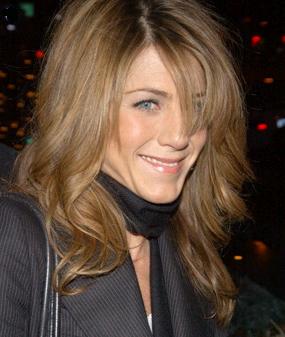 According to a report, Jennifer Aniston's maternal instincts went into overdrive recently when she learned handicapped young fan wanted to meet her.
The "Break-up" actress has been on location in the small town of Madras, Oregon, filming the romantic comedy for the past several weeks. The actress was in her trailer prepping for a scene when she heard that Isaiah Beeson – an 8-year-old with a debilitating bone disease that confines him to a wheelchair – wanted to say hello.
Danny Beeson, the child's grandfather, revealed, "Jennifer made arrangements for Isaiah to be brought on-set immediately. It was second nature to her to want to make his day, and it was a dream come true for the little guy. Isaiah's only eight, but he knows and loves Jennifer from watching 'Friends' repeats with his mom. He'll never forget how Jennifer made time for him."
According to the child's grandfather, Isaiah suffers form osteogenesis imperfecta, a genetic disorder characterized by bones that break easily. It is often referred to as "brittle bone disease", saying, "His bones are so weak that one hard sneeze could cause a break. He's broken one leg six times and he just recently got out of a cast. But Jennifer giving him attention really raised his spirits."
The grandfather also revealed that the actress autographed a picture for the young boy and showed genuine concern about his illness, adding, "Isaiah was thrilled about his meeting with Jennifer. He kept saying what a 'super nice lady' she was after he left the set."
Comments
comments