Fans feeling sorry for Jennifer Aniston following the end of yet another high-profile romance shouldn't bother. Friends of the actress insist she's perfectly content with her single status and couldn't be happier to have John Mayer out of her life.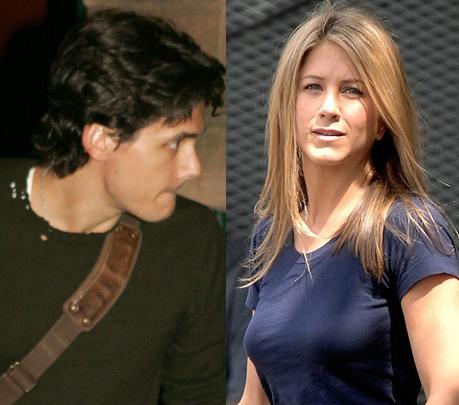 A friend revealed: "(Jen) didn't see herself and John having much in common or having a future together.
After a string of "destination dates" with few meaningful encounters, the source says Jen was ready for the relationship to be over. "She wasn't fazed by the ending of it. She wasn't hurt at all. She feels fine."
An onlooker, who spotted the "The Break-up" star dining in L.A. with her agent Kevin Huvane, just days after the split, said that the actress did not look heartbroken.
The witness added: "Jennifer was smiling and looked fantastic. She kept laughing a lot."
Meanwhile, John Mayer might love the attention he gets, but the paparazzi aren't interested in him now that he's no longer with Jennifer Aniston.
A paparazzi explained: "He thinks he's famous as Jen now. Last week he went to a party, tipped off the paps, and even had decoy cars at the ready when he was leaving. Nice, but no one bothered to follow them, which made John think he 'lost' everyone, when really no one bothered to follow him."
It appears that John Mayer simply doesn't sell now that he and Jennifer Aniston have gone separate ways.
According to one source, "Pictures of him and Jen were selling for $20,000 at one point. A picture of him alone gets $200 now. Chasing him from his apartment to Nobu is hardly worth it."
Comments
comments