Jennifer Aniston, who seems to be tired of being used, abused and paired with Brangelina to make huge magazine sales. Not only magazines but also Brangelina both draw Jennifer's name out of the quiver every time they need some publicity for a film. Perhaps Brangelina did not want residuals, even though The "Break-up" actress appeared to have moved on.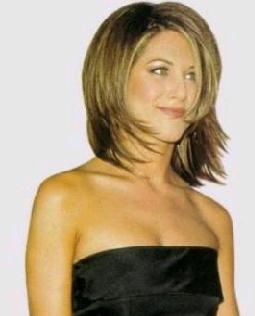 This situation is not a mystery since Angelina Jolie has suffered from less than blockbuster film. Angelina Jolie continues to see very little interest in her films and unless Brad has Matt Damon, George Clooney and the Ocean's gang by his side his box office numbers have been pretty awful. So they all head back and use Jennifer Aniston.
Jennifer Aniston is still widely adored and her name face and body still move merchandise and sell magazines and films. A magazine placed another round of Angelina Jolie versus Jennifer Aniston for their cover battle.
Apparently the "Break-up" actress is really too keen on being pimped out with Angelina Jolie just for a few magazine sales.
Stephen Huvane, the spokesman of Jennifer Aniston, revealed, "We were not happy about it…. We were shocked and disappointed that W ran that cover."
Comments
comments