Prince William, who recently admitted if he weren't a prince he'd like to be a professional footballer, who can't change his destiny, perhaps he can play an important off-pitch role in the 'beautiful game'.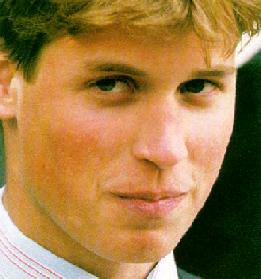 The 25-year-old prince, who is president of the Football Association, is to serve as a special ambassador for England's bid to host the 2018 World Cup.
He is expected to be present when the FA hands over bid documents to Fifa in 2009 in Zurich and when Fifa delegates visit the country to inspect stadiums. The popular prince, who is a fervent England and Aston Villa supporter, is obviously seen as a key player in his country's campaign.
A source revealed, "The Prince will be a huge asset. Firstly because he is who he is – second in line to the throne. Secondly because of the type of personality he has. He is at ease at any event. If we are trying to present a modern-day image, he represents that. He shows that a monarchy can be up to date while understanding protocol."
Comments
comments